Hello,
I have graphics issues with MKW:
Sometimes I have issues from the menu: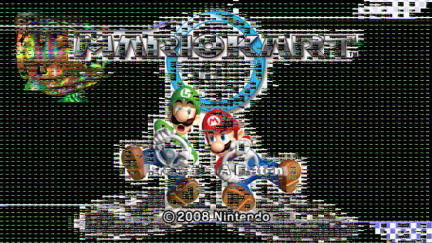 When I switch between full screen and windowed mode, the issue is resolved… and come again.
I also have a similar issue when the race begins, it is permanent unlike the menu issue (switch between full screen and windowed doesn't help):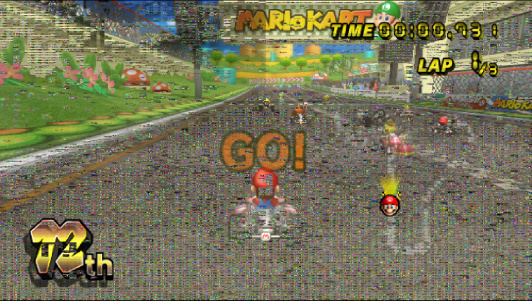 I use RetroArch Steam version 1.14.0 with dolphin-emu 2f4b0f7. I tried a lof of core settings changes but nothing helped.
I tried with Dolphin standalone version and it works fine (but I would like to use RetroArch Steam).
Operating System: Windows 10 x64 Processor/CPU: Ryzen 5 5600G Video Card/GPU: Ryzen 5 5600G Memory/RAM: Corsair Vengeance LPX 16Go DDR4 3200MHz
Do you have any idea about this issue and how to resolve it?
Thanks