How to delete the extra WIN98SE.img in DOSBOX-pure?
The two redundant ones were not created successfully.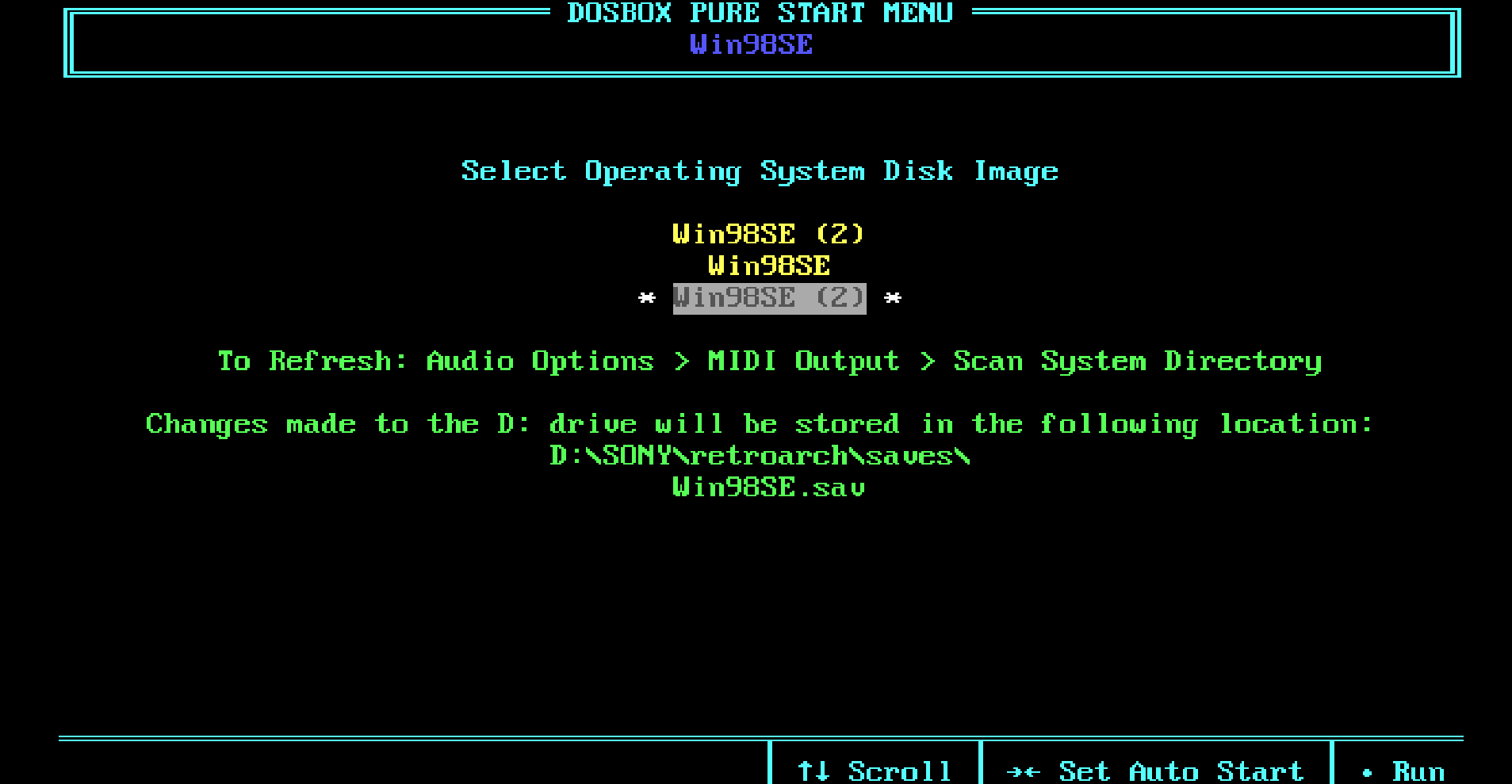 Check for an img file by the same name in your system folder (where bios ones are).
That said I would HIGHLY recommend keeping a backup image to avoid going through a fresh Win98 installation every time and as is with a 1gb limit that can fill up quite quickly!
Thanks for help ! but I meant was to delete the extra .img's shown in the images. because they were not created successfully. so they are not in the system file.
Actually @TyroneSlothrop Options to have up to 60gb for C: Drive Hard Drive