Trying to setup Retroarch on an old pc for a friend, I've been running it flawlessly on my personal computer but the hardware difference is night and day, on my machine no issues at all, the same roms on his old pc will crash upon launching.
It's running Windows 7 x64 and I tried both MingW and MSVC 2010 builds, tried the latest build and several other olders builds, got the latest driver update I could find for that onboard graphics, I can run OpenGL demos on benchmark apps no problem so I'm assuming OGL is ok, logs attached.
D3D9 or D3D10 works fine but I believe the N64 needs OGL, is that correct? Any case I would like to understand what is that Retroarch requires from OGL that makes it crash every time.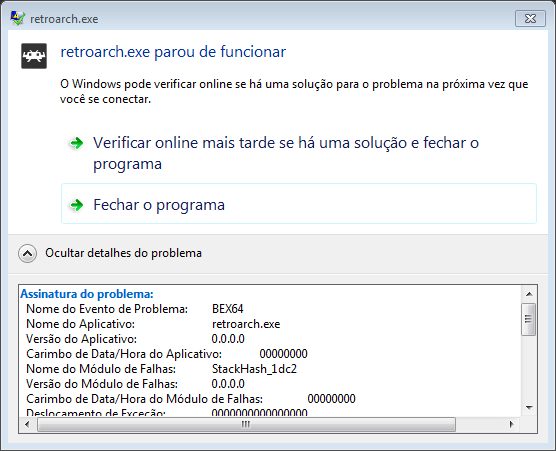 System Info: https://pastebin.com/jLtSVEEr
Mednafem: https://pastebin.com/BEKhTjcV
Mame 2003: https://pastebin.com/svhPiGWu
Mupen64Plus: https://pastebin.com/49dTD5TR