Greetings,
I have been facing a problem with the N64 cores, I don't have full analog control. Okay so let me describe the issue, if I play let's say, Mario 64 and keep running on a straight line and while running, tilt my analog stick a few degrees every second, it takes a while for Mario to change direction, like he doesn't turn a few degrees, he does a sharp after I pass 35 degrees. It's almost like I'm playing with the analog to digital option turned on, which I didn't turn on. I know for a fact that Mario 64 gives you much more control than that.
Here are some pictures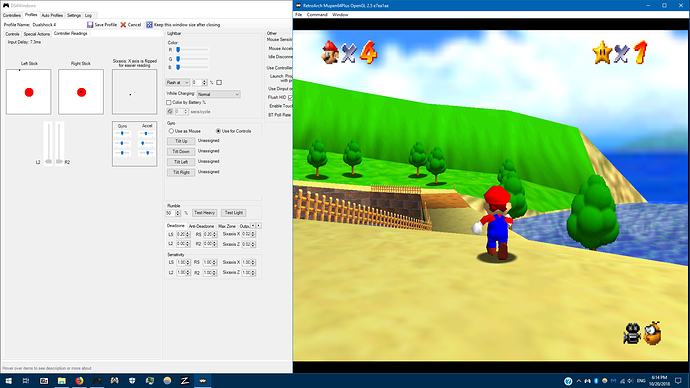 I'm tilting for these many degrees and Mario is still moving in a straight line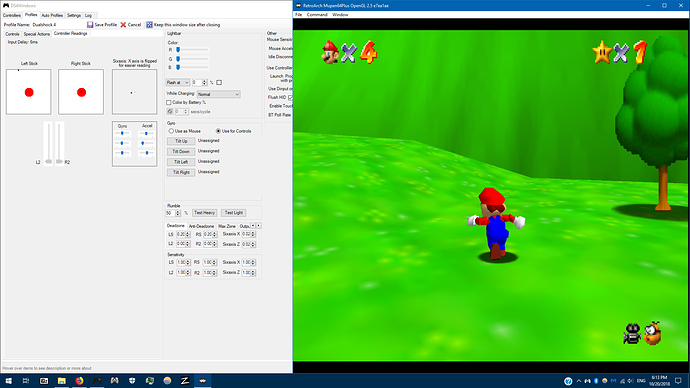 Now that I tilted slightly more, Mario does a sharp turn
Does anybody know how to fix this? I'm been having this problem for a while and I don't see anyone else having this.