Hello I've tried googling and searching forums to no avail. and after 2 days of poking around I'm stumped. I'm having an issue where all of the status messages in retro arch appear as boxes as though a necessary font is missing. It actually makes it pretty difficult to figure out what's going on. I tried updating all the assets and anything else that I could find, but nothing seems to have helped.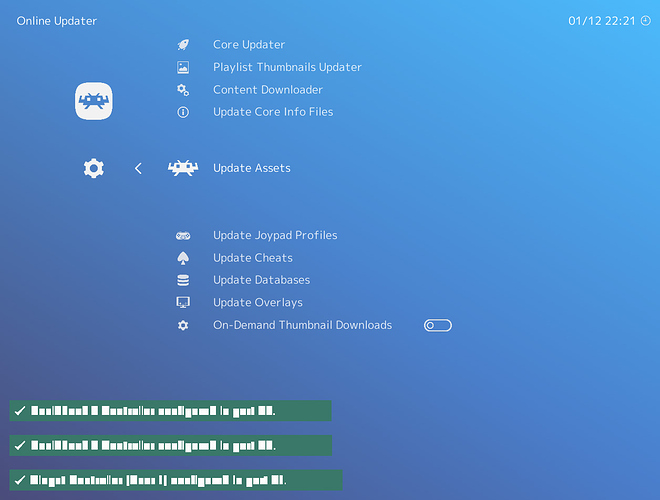 I'm running 1.8.1 right now on Windows 10.
Any assistance or ideas are greatly appreciated!