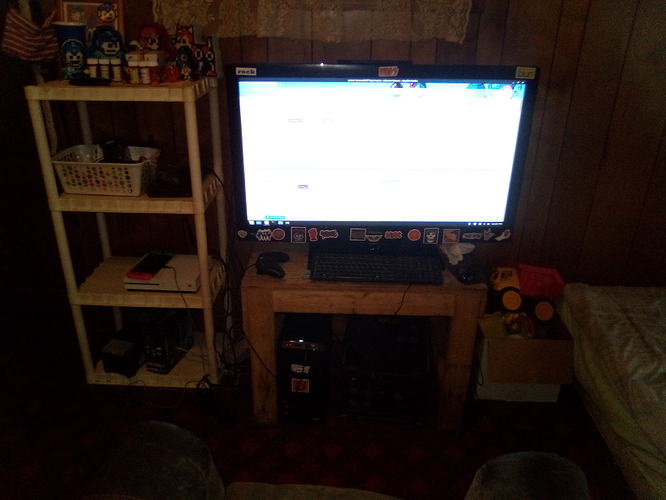 Im using a Gateway DX4380G PC Linux Mint 19.3 Cinnamon 12 gigs of ram 1.5tb of total storage between 3 internal drives 512 onboard AMD intergrated graphics Power A Wired Xbox One controller
Ive been into emulation for years and every time id build up a collection it would end up getting lost when a drive went or a flash drive was lost etc. This time I dedicated a drive just to emulation alone and I back that drive up on another monthly. Ive only recently gotten into retroarch and I am really impressed with it. Its been a lot easier having everything in one spot. Emulation has come a long way for sure. I remember throwing snes9x on my pentium 2 to play all those games I always wanted to but never got to. Playing Driver on Virtual Game Station.Emulation was a large part of me diving deeper into computers. I'm no programmer or anything but through working with it all these years you come across tricks and trades you can apply in many other areas. I believe the emulation community as a whole has gone a long way toward preserving all these games for future generations.
What is your experience with emulation? Your thoughts? What set up do you use?