By the tone in your wording you look excited, I'm here discussing a thing that the OP started, not on a crusade so I'm not going to discuss this point if you allow me.
I'm not sure if at this point we need to spoon-feed every single argument. Put a name to this: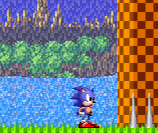 I understand that it's not as easy as with hires pseudo-transparency, but as maths and programming illiterate as I am, I'm already testing with masktools to come up with a code that puts my thoughts into paper.