Some month ago, I stumbled uppon this http://starvingartist.deviantart.com/art/Antiseptic-Videogame-Systems-23217105 and this http://www.iconarchive.com/show/antiseptic-videogame-icons-by-starvingartist.html
It's a colored pixel art theme started by http://starvingartist.deviantart.com/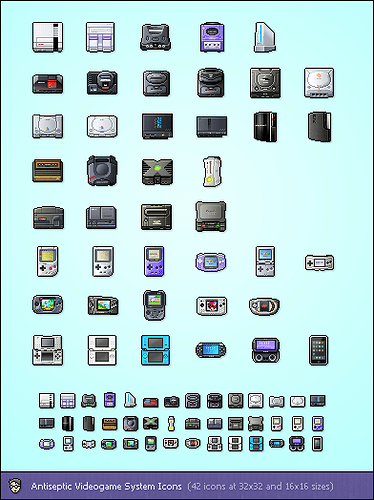 I started creating cartridge icons then got lazy and finally lost the theme.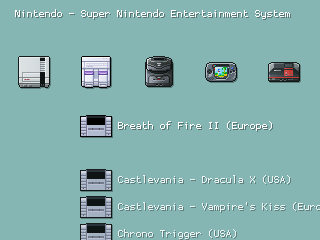 It would be great if someone could complete it, because it looks good even on larger screen: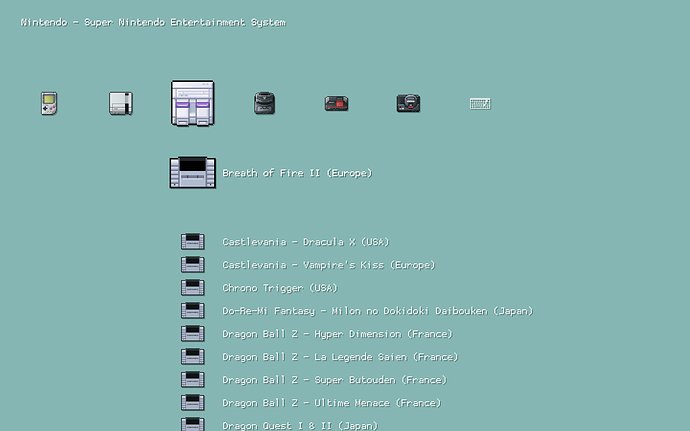 I forgot to mention that the author told in his mail that he was OK if his work becomes part of RetroArch. So we can certainly convince him to relicense them under GPL or CC.