I thought I might jump on the "State of the Mega Bezel PSA" bandwagon and let everyone know what I have been doing.
I am currently fine tuning all of my presets to work with the v1.0 release of the Mega Bezel. I have been spending a lot of time on them over the last few weeks, but waiting on bug fixes to complete them.
The bugs are pretty close to squashed!

---
This is a pretty exciting time in the Mega Bezel universe!
It is also quite an exciting time in mine. As @TheNamec mentioned in his thread, we have agreed to do custom overlays for the Batocera distribution.
I will be spending most of my time, after completing my presets, on the Batocera project.
Once I get all of my current graphics edited/converted I will be returning to my list and just adding the Batocera stuff into my existing workflow. I will also be releasing the Batocera decorations as alternate RA standard overlays, in my overlay repo.
There will eventually be a few systems that Batocera supports via stand-alone emulators, that RA does not support. If I can get them working in Rocketlauncher, I will release them as RL bezels.
Today I am working on a new set of custom bezels for my presets. In case i haven't shown them here yet, here is a shot.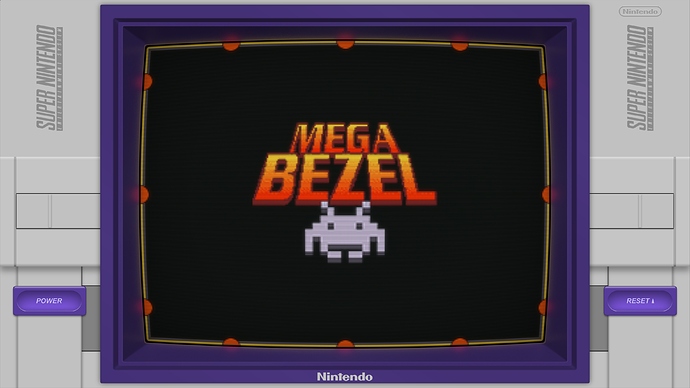 It uses the Decal and Device layer for the second bevel, so the height and width of both can be adjusted with a little effort. (Using scaling and X scaling.)
---
End of PSA.