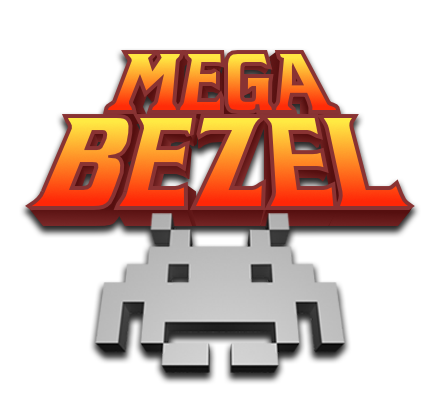 This thread is to provide a place for announcements and feedback about the graphics I am creating for HyperspaceMadness' Mega Bezel Reflection Shader.
---
The shader feedback and announcement page is at:
HSM Mega Bezel Reflection Shader! - Feedback and Updates
---
Links to the works of esteemed members of this community:
Orionsangel - Realistic Arcade Bezels and Console Themed Overlays
SOQUEROEU - Mega Bezel TV Backgrounds
TheNamec - Mega Bezel COMMODORE Pack
---
Overlay versions of all my graphics are available in their own repo.
---
My legacy presets are available in their own repo.
Duimon-Mega-Bezel-Potato-Legacy
---
I have created a GitHub Pages site to host screenshot galleries of my presets and various guides.
It is a WIP.
The social media icons include a YouTube link to some videos of my presets in action.
The YouTube channel is another WIP.
---
Guides
I have started including guides with my main release. They can be viewed online in my repo, or offline with this excellent viewer.
I have many more guides in the works. I would greatly appreciate constructive feedback if you think they can be improved.
---
Overlay Hybrid Presets
I have created a guide that shows how to use the Screen Only base preset and my Standard Presets, together with my overlays. This yields all the feature benefits of the Standard presets (Sans reflection.) with performance close to the Potato presets. The guide can be found here.
---
The Bezel Project Overlay Presets
I have released a complete set of presets to automatically load The Bezel Project overlays as Mega Bezel backgrounds.
They are available in a new repo, and release zip.
Be sure to read the included README for installation instructions.
---
Downloading the package.
My graphics and presets can be individually downloaded via My GitHub repo.
The entire package can be installed using the latest release zip. (Approx. 754 MB)
The Potato are now a separate release. (Approx. 1.28 GB)
I will be removing the zip release of old releases. The source link will still yield the relevant version but some folder renaming will be needed.
The following post will be edited to reflect updates to my graphics.
The "Installation" section near the end of the post has path information for using the release and detailed instructions for installing or updating using git.