Thanks! They're pretty small file-size-wise.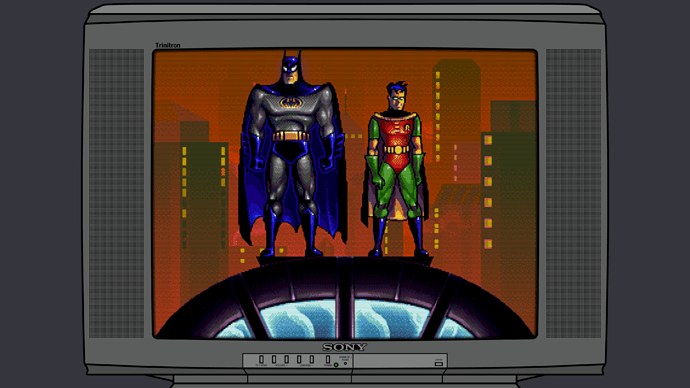 . I've been getting endless amusement tracing old hardware, so I also created this trinitron 4k overlay.
this one isn't integer friendly. since console resolutions are all over the map, and 4K gives you lots to work with, I can live with that. It's a 2160x1620 window starting at 840x270.
Here's a zip to the overlays I've created so far.
I love the cell shaded look!

The source for my graphics is vector. If you're in the mood to do a few more, converting it to this cool style would be pretty easy. A link to my GitHub can be found at the beginning of this thread.
If you are interested, PM me and we can chat.
it looks fantastic i love it
i hope you can make more cool overlay bezel for more systems in future
Thanks - I will absolutely take a look! Though you flatter me - I am dealing with a middling skillset and tools (paint dot net), so the "look" is a reflection of that :).
That's where it always starts.
Here's a samsung tv that was requested. I'm keeping this zip updated as I go.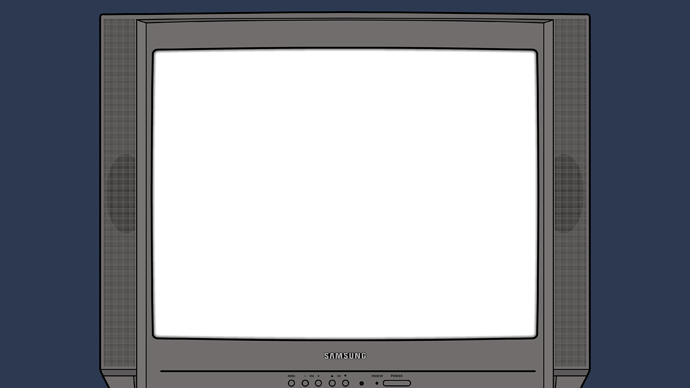 here's a game gear one. It didn't as easily lend itself to the style / my abilities (too many soft contours), so I cheated by including bit of the photograph to help with shading. it's meh.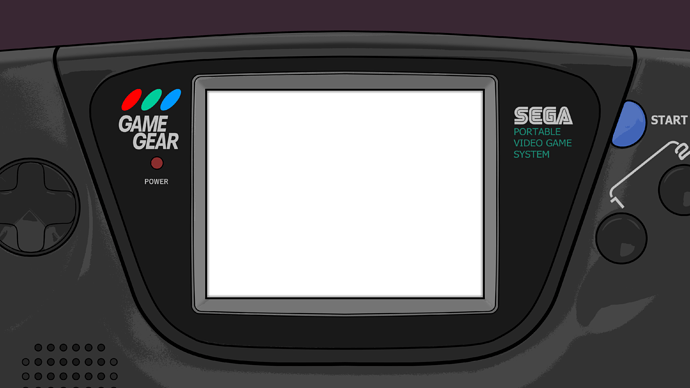 .
the veiwport starts at 1151, 504 and is 1536x1152. (it's 8x tall, but stretches beyond 8x wide to accommodate wide game gear pixels).
The flat version looks perfect!
Thanks! I think it looks "better" too, it just doesn't look as much like a real game gear which is loaded with these weird contours. If I were an actual artist, I could maybe mimic those without sacrificing the overall style, but alas.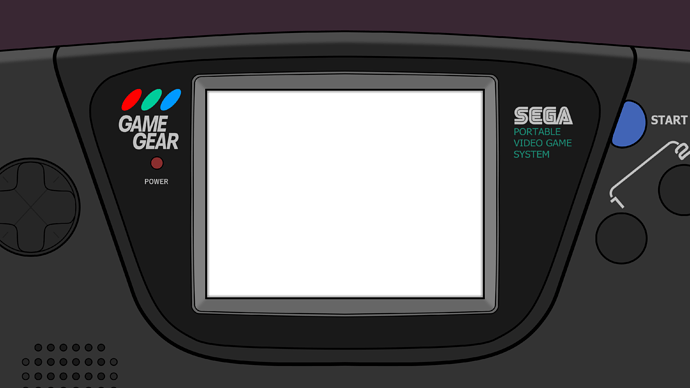 You are already an artist my friend.
(Although a year from now you will certainly look back and chuckle at yourself a bit, since you will have learned much.)
But you are definitely an artist!