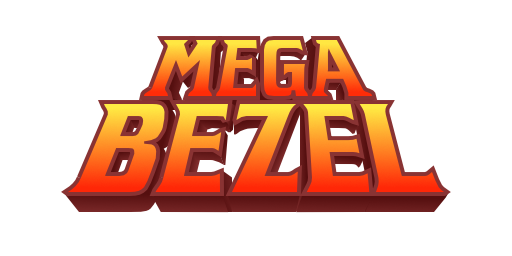 This thread is about the HSM Mega Bezel Reflection Shader for Retroarch! Here you can tell me what's working for you and what could be better
The shader is in a beta state, getting close to a V1, there will be some changes coming here and there, but almost all the parameter names are not going to change anymore.
Try adjusting the shader parameters to change the look, as most things are adjustable for personal taste.
---
SPECIAL THANKS TO MY PARTNER ON THIS PROJECT:
I want to thank @Duimon, my tireless partner on this project on the side of creating great graphics, testing, pushing the system and recommending features to improve and simplify when possible

. He has put in SO MANY hours and attention

to this project which have helped it become what it is now. Thanks @Duimon!!!

Links to Duimon's work are below in the Resources section.
---
CURRENTLY INTEGRATED CRT SHADERS:
Guest-DrVenom-Advanced

( I consider this the default shader of the Mega Bezel )

Easymode
LCD Grid V2
Newpixie
All Presets Include Color Correction (Grade) from Dogway!
---
Some Examples
Intro Animation Can be customized and turned off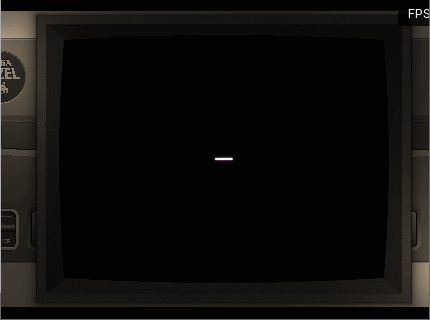 Mega Bezel Night Preset with awesome graphics from @duimon
Glass Preset
Dual Screen
Nintendo DS (NDS) Dual Screen graphics by @duimon
Nintendo 3DS Dual Screen - Vertical Layout graphics by @duimon
Nintendo 3DS Dual Screen - Horizontal Layout graphics by @duimon
Automatic Vertical Scanlines on Vertical Games (Excludes Newpixie)
Vertical Scanlines on a horizontal aspect game!! and Negative Cropping Uses TheNamec's beautiful Commodore Preset ADV-c1084s-d1[night]
Ever Want to play in Monochrome?! Leverages Guest.r's monochrome code
Debug Scaling Info Using Duimon's awesome preset: Genesis-[ADV]-[Guest]-[PVM20]-[Night]
Snapshot from hsm-screen-scale-crt-guest-dr-venom.slangp with no Bezel for performance
Downres Core Output
Blend that Waterfall!!! De-Dithering with MDAPT or SGENDPT
Contour Smoothing Scale-FX smooths the shapes
Adjustable Sampling Sampling only more on horizontal keeps scanlines
Adaptive for different monitor aspects
Guest-DrVenom-NTSC (Coming Soon…)
More Super Metroid for Good Measure
---
Things the shader does:
Scaling Management:
Scale the game screen to be the size you want including integer scale on one or 2 axes
Automatic aspect ratio, including horizontal vs vertical aspect ratio for vertical games
Scanline direction automatically driven in Guest-Dr-Venom, Easymode
Downsampling controls to sample the core image as if it was lower resolution
Crop the edges of the core image to get rid of ugly bits which were never meant to be seen
Bezel & Reflection:
Generates bezel and frame around the tube area
Dynamic blurred reflections on top of the bezel from the CRT image
Images can be added for background, LEDs or Painted glass or art overtop
Tube Glass Reflection on the screen
Screen distortion either 2D or 3D geometric projection from Royale
Glass version which shows a blurred version of the screen outside of the screen without any Bezel
Dual Screen
Support for systems with dual screens like Nintendo 3DS (Emulated by Citra) or Nintendo DS (NDS)
Dual Screen support for other games like Punchout
---
HERE ARE THE LINKS!
---
INSTALLATION INSTRUCTIONS
You MUST use Retroarch Version 1.9.8 or Later (It will fail to load on earlier versions)

If you have previous versions of the Mega Bezel installed:

Delete the old Mega Bezel stuff from shaders/shaders_slang/bezel

Inside the .zip is a bezel folder, copy the bezel folder into your Retroarch/shaders/shaders_slang folder

The final path to the Mega bezel should be Retroarch/shaders/shaders_slang/bezel/Mega_Bezel

Set video driver to Vulcan

It will run in GLCore but seems faster in Vulcan
Some users have run it successfully in D3D11 but with a slow load time

Open the Settings Menu and Set:

Video / Scaling / Aspect Ratio to Full

This will match your monitor aspect aspect ratio

Video / Scaling / Integer Scale to OFF
Video / Output / Video Rotation to Normal
User Interface / Show Advanced Settings to ON
Core / Allow Rotation to OFF – Important for FB Neo

Load a preset in the shaders menu, Mega Bezel shader presets are found in:

shaders/shaders_slang/bezel/Mega_Bezel/Presets

When you save a preset make sure you have the Simple Presets feature set to ON

This will save a preset with a reference to the preset you loaded plus whatever parameter changes you made
This will keep your presets loading properly when the shader updates in the future
---
BUG REPORTING:
When reporting a bug, please post images of the issue if it is at all visual in nature. This often helps communicate the issue better & quicker, even if the issue seems simple.
Please make sure you are using the latest version of the shader when reporting bugs
If you are having any issues with the shader not loading or crashing please include a log see the readme for how to
Please include info about your setup

Preset
Core
Core Internal Res 1x, 2x etc?
Monitor resolution?
GPU
---
ALPHA DEVELOPMENT:
If you want to follow the raw bleeding edge of development or want an older version you can take a look at my github repo:
---
THANKS TO THE SHADER WRITERS!
The Mega Bezel uses a number of shaders written by awesome shader writers from the community:
guest.r - Guest-Dr-Venom-Advanced

EasyMode

CGCW - LCD Grid

Dogway - Grade Color Correction

Hyllian - SGENDPT

Mattias - Newpixie

aliaspider - GTU

Sp00kyFox - MDAPT & ScaleFX

Trogglemonkey - Royale Curvature

Flyguy - Text Shadertoy

hunterk for porting a number of these!
Also a huge thanks to hunterk who helped me with his expertise along the way!
---
RESOURCES:
Thanks to @Duimon for all his awesome graphics which he has made to be used with this shader for the different console systems, his work can be found here Duimon - HSM Mega Bezel Graphics and Presets - Feedback and Updates
@TheNamec has also done some really amazing graphics for the commodore systems, his work is here TheNamec - Mega Bezel Packs Amiga, Sony PVM & BVM, JVC, Ikegami
@soqueroeu has made a really great pack of console branded TV graphics which alre looking awesome, You can find them here! SOQUEROEU – Mega Bezel TV Backgrounds
@Orionsangel has been doing great overlays here for years! He has been using the Mega Bezel for some of his recent work My Realistic Arcade Bezels
---
SURVEY
here are the results of the last survey completed Dec 14 2020: