This thread is about two shaders, namely crt-guest-sm and crt-guest-advanced. The first part of the thread is about crt-guest-sm, it's latest versions are available in the official libretro repositories.
The end of the thread contains updates and feedback on my continued development of the later crt-guest-advanced (former crt-guest-dr-venom(2)) - slang shaders.
Anyway, get the latest update of crt-guest-advanced here (2022-05-13- release_1):
https://mega.nz/file/cgQHHYLY#EXZ_muEnJG0nhSGtbDQ5jawU7yylXn9MyYJpM84ATv4
Highlights:
new and better deconvergence, bloom, new masks, nicer rolling scanlines…
new vignette, corner and border implementations
nicer lut colors
ntsc-fast and hd versions included
more features, many other tweaks and smaller improvements
Here is an older version before some overhaul, for comparison, convenience etc…(2022-02-01-r1)
https://mega.nz/file/YkIwiJRJ#-_r40CXGhaL1yuhZqO8uL7PjI5vWigdmrc-N8bVaOvg
And a link to the (newest) ntsc-adaptive slang shaders, which go into the "ntsc/shaders/ntsc-adaptive" folder:
https://mega.nz/file/wpQBFQiY#Eqs9yIzHtd96t-_woH0kKRwBjmeFy2Z5R8nOAUUwwBc
The preset for the crt-guest-advanced-ntsc is to be found in the "presets" folder.
crt-guest-sm:
Nesguy's post brought me to an idea, for a new shader look. Been working on it this evening and would like some feedback.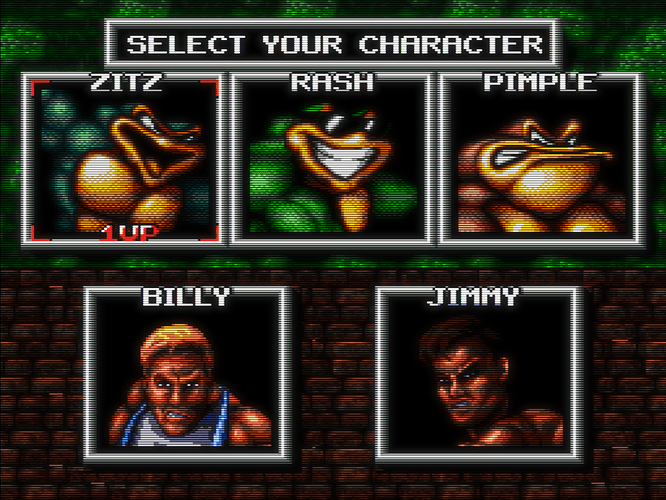 Do you think it's a good addition to the shader (crt-guest-dr.-venom)?