UPDATE 1.1 READY!
FIXED FLASHING NON BUTTON AREAS
FIXED VISIBLE LINES AROUND THE ALTERNATIVE/AMERICAN NINTENDO FONT TEXT (NINTENDO LOGOS VERSION ONLY)
PORTRAIT AND LANDSCAPE MODES NOW COMES IN SEPARATED FILES (so the auto-rotation thing won´t work, also the upper switch was removed)
With this, the finished file will be smaller, and also it's easier for me to create/edit/fix stuff inside, also adds flexibility, so no need to reuse/resize buttons in the future)
1920X1080 FHD Resolution
Fully compatible with the overlay AUTO-SCALE option
Animated controller buttons
Optional In-screen tube borders (bezel)
Dark Theme
Animated Fast-Forward Button (only on portrait mode)
MEGA BEZEL PRESETS (Light and Dark)
DOWNLOAD LINKS
WITH NINTENDO LOGOS
WITH RETROARCH LOGOS
MEGA BEZEL PRESETS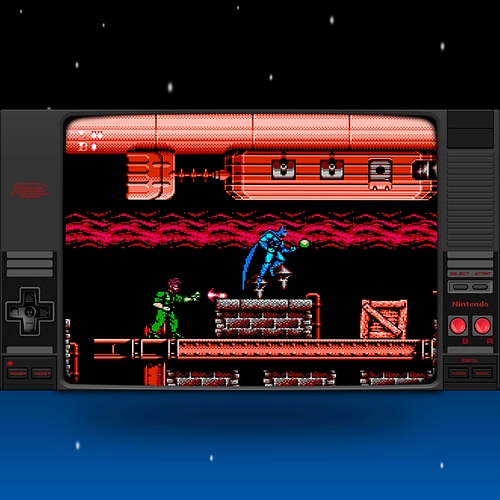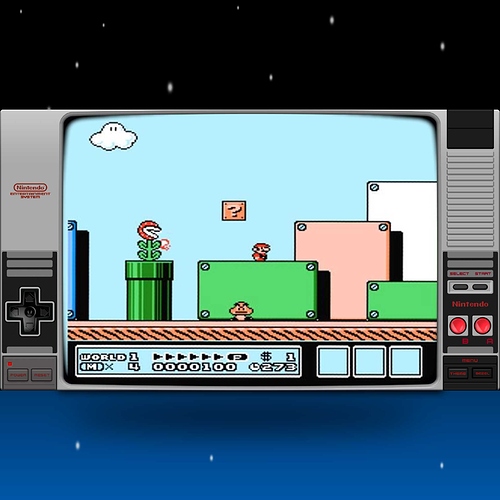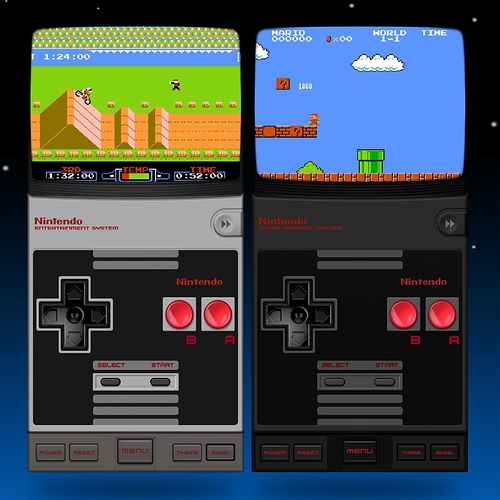 RECOMMENDED LANDSCAPE MODE SETTINGS
OVERLAY SETTINGS:
Enable the AUTO SCALE OVERLAY option. As this overlay is made by elements that stick to the edges, no matter what resolution is used. With this, the overlay won't look deformed if it's not used on a 16:9 display.

On the overlay settings set the OVERLAY OPACITY TO 1.0
VIDEO SCALING FOR LANDSCAPE/HORIZONTAL MODE For an aspect ratio screen of 16:9 set the video scaling to 4:3 non integer. And go Full screen.
RECOMMENDED PORTRAIT MODE SETTINGS
VIDEO SCALING FOR PORTRAIT MODE For some reason, Auto scaling for portrait overlays is only functional in horizontal elements. Meaning that vertical elements, wont align or stick to the top and bottom of the display. With this in mind, i made the portrait overlay with only horizontal elements. I tested this overlay on phones with screens of an aspect ratio of 16:9, 18.5:9 and 20:9. With these results: *** On a screen ratio display of 16:9 set video scaling to 16:10** *** On a screen ratio of 18.5:9 and 20:9 set video scaling to 4:3**
NOTE ABOUT ANIMATED RESET AND FAST FORWARD BUTTONS RetroArch only allows to "animate" controller buttons, so to "cheat" this limitation, and create an animated non controller buttons, i used a combination of controller buttons. For example if you push in you controller the buttons R3+Y you'll see the reset button animate, but the emulator won't reset. (set a combination hotkey if you want it to).
For the FAST FORWARD button, i set it to the R2 button, as i use that button in general for that function.