Hey,
I'm running RetroArch 1.8.8 on Windows 10.
I was messing around with DIP settings (I think that is what did this) and now when I run ROMS using the MAMECurrent (0.222) Core, if I press the esc button I get the following screen: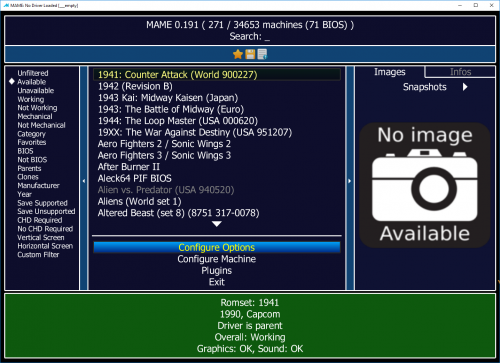 I can't figure out how to get this screen to close without quitting RetroArch. Hitting Tab moves the cursor to Configure options, but when I go down to Exit, when I hit enter the screen flashes "initializing" for a second and then returns to the same screen. Any suggestions? Thanks in advance.
David