OK,
First I want to thank ArsInvictus and OrionAngel for their inspiration and I have used and will be using/building on their work, if they don't mind. As i would like to keep in similar style as to keep my OCD in check. Also a still a noob in the world of MAME and RetroArch.
I am going to try my hand at some of the vertical bezels, now I don't have much time, so I will post new when I can. This is my first try at this (yes I know how to photoshop) but getting my hands dirty on Bezels. So I am open to idea's and constructive criticism.
my first Bezel is one that has been done, but I wanted to add a little more (that seemed was missing and as an alternative. also good way to compare quality.
I have created an excel sheet with all Vertical Bezels I could find. Vertical Bezels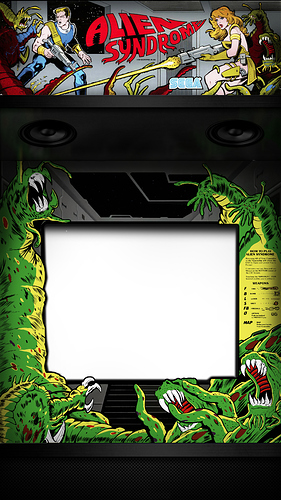 hope you enjoy.