Am I blind? Where's all the mask code located now? @guest.r
In the last pass lol.

Hi, Would you consider having the option of keeping the horizontal scanlines while in tate mode to get the grid effect ?
Lately I have been using an overlay with your shader in tate mode combined with "g-sharp_deblur" , the produced grid effect looks sharper and brighter than the presets in handheld folder. The overlay tho will only works in 240p , so DS and GBA doesn't look right.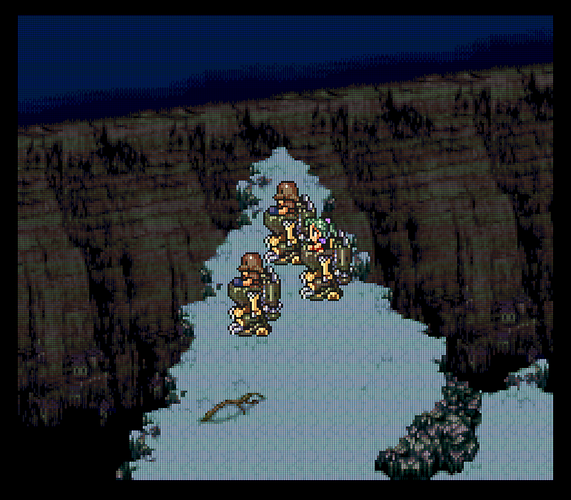 It's basically not doable without rewriting a large part of the shader. An overlay is your best option i guess and it's also a viable option. There is also a shader called lcd-grid, which is incorporated in the hsm mega bezel. Otoh you can use the BW mask (8) with slotmask to create some sort of the grid effect.
As a casual user I really need to say thank you @guest.r for your amazing shader. I finally got a new pc which can safely run every variant of your great shader and currently I'm using your ntsc-fast version. It looks phenomenal! After going through some tough personal problems know that your work don't go unnoticed. So thank you and let us know when an updated faq/user guide for your shader will be available for us noobies!
Thanks @guest.r, I know @Nesguy should be pleased with this!
I'm currently very satisfied with my shader presets and some of them have Bloom set to 0.15. How is this change going to affect them and what value would I have to use to maintain status quo?
Nothing to worry about, it's a parameter change only. Should look more symmetric now, especially halation. You should look into the 'Horizontal' and 'Vertical' Sigma for possible tweaking.
I tried a little bit of noise, but even very small amounts of it ruin the black level. Instead of black, you get dark grey. Is there anything that can be done about it, or is it just the nature of the beast?
It's already mitigated on darker/black colors, but it's hard coded atm. Personally i prefer noise to be at least notable there though. As a circumstantial functionality of emulating dust&grease (static noise) it works better this way.

Hey @guest.r what does the "NTSC Custom Fringing Value" and "NTSC Custom Artifacting Value" parameters in the crt guest advanced ntsc shader do? I'm toggling them to see what's what and I don't see anything change or happens with those two parameters, not sure what NTSC Merge Fields does as well. The NTSC Blend Mode parameter is nice, changing it from 1 to 2 makes the image a bit sharper and clearer.
Blend Mode 1:
Blend Mode 2:
Blend Mode 1 I assume is like the "middle ground" and can be used with anything, I tried Blend Mode 0 and it seems to be the best choice to use for 8/16 bit systems like nes and snes, it makes black lines appear more stronger around objects and characters but when I tried it on Genesis games with dithering I get this result
Here's Blend Mode 1:
Blend Mode 0:
Blend Mode 1:
Blend Mode 0:
It makes the waterfall loses its intended effect that blend mode 1 has. I guess that's just the way mode 0 works
Hey, i'm glad you mentioned it. To tweak these settings with some effect, the "NTSC Preset" has to be set to -1.0, otherwise the changes will have no effect. With the custom (-1.0) mode the ntsc shaders will work exactly as you set them, otherwise there are some pre-set handlings at work.
It can depend as mode 1.0 is more affected by later filtering settings. To get an even more sharper or fuzzier mode 2.0 "ntsc resolution scaling" tweaking is recommended.
Yes, blend mode 0.0 doesn't resolve dithering, but you can get a nice and sharper appearance, as you mentioned it. Blend mode 1.0 is indeed some middle ground, while mode 2.0 is a bit trickier to setup, but can be very nice looking. As i mentioned earlier, you can get very different results with mode 2.0 if using 'resolution scaling'.
Toggling that NTSC Preset to -1.0 opened up a whole new door, now I can customize the RF look. Simply toggling to 2 the RF mode is nice but I thought it was a little too much fringing going on, with -1.0 I can keep the rainbow effect and get rid of the "shakiness" altogether if I choose, I sense another shader tweak coming up with this new finding. I'll try playing around with blend mode 2 and resolution scaling as well to see how sharper I can get the image, do you have any recommended setting for blend mode 2 + ntsc resolution scaling combo? Also if I want to match the preset RF artifacting, which number should I set the custom artifacting to? 2.00 to 2.50 seems to match up with the preset version
Sonkun just went on a magic carpet ride lmfao.
Look forward to seeing your new presets after you get used to the settings.
I feel like a kid in a candy store playing with these parameters lol
Here, the preset value also means the parameter value. For RF artifacting and fringing are 2.0 with the preset. You can also use merge fields with 3-phase, with 2-phase there is no rainbow effect, because the merging nullifies it.
Nice I'll play around with it soon. I should have asked this on the previous post but what is the parameter value of the composite preset for fringing? I assume it's 1.00 or so? I think the fringing from the composite preset and the artifacting from the rf preset could be a perfect combo
Yes, this is correct. I also find that artifacting needs to be a bit stronger than fringing. You can also try to sharpen a bit for more pronounced coloring contrast.
Ok. I'll look into all of this thank you for this information
Do the NTSC blend modes just override the other sharpness settings? @guest.r