Found a good picture of Prince of Persia on a newer PC CRT: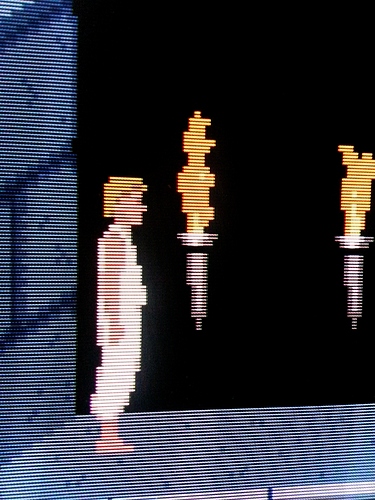 VERY different from the shot above, as you can see. It's much like the difference between running, say, a SNES game on an average 90's CRT vs. on a PVM, as in both cases, the use of a sharper display causes more prominent scanlines, the difference being that on the case of VGA stuff, it also reveals the line-doubling something fierce, which may or may not be a good thing.
That said, actual 480p content, such as Dreamcast games, could benefit quite nicely still.