Hi there, you can find the shaders here in the first post

I think now I'm more confused. In the first post there is a link to One Drive with the basic package, there is another github link with the alpha version, in none I get Virtua Racing.
I did a search and nothing of the shader appears, and there are almost two thousand comments.
@alexb3d So your after the overlay not the shader then? I to am after Virtua Racing Overlay, I Can't find any links, links at top of this tread just links to HyperspaceMadness's Shader thread,.The link is not up dated… Up to Orionsangel to provide the links, He's the one sharing his overlays.
Up to Orionsangel to provide the links, He's the one sharing his overlays.
Let's wait then.
@Orionsangel new version of my tool: MAME/Retroarch bezel/overlays tool - RetroArch Additions / Overlays - Libretro Forums
You can batch-check overlays, it will check if the screen coordinates matches the overlay transparency.
exemple of bugged coordinates in conf: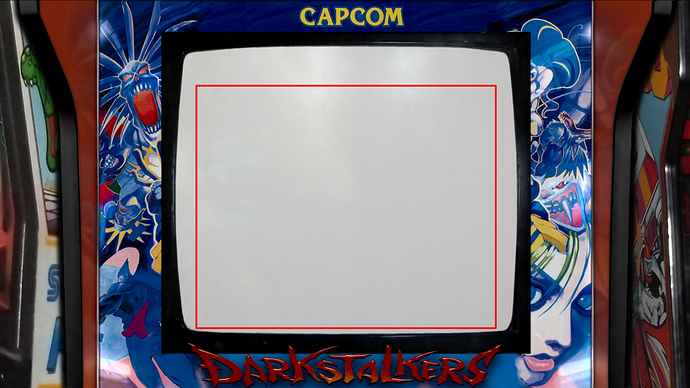 and suggested coordinates from transparency (it can write them to the conf if you provide --autofix parameter):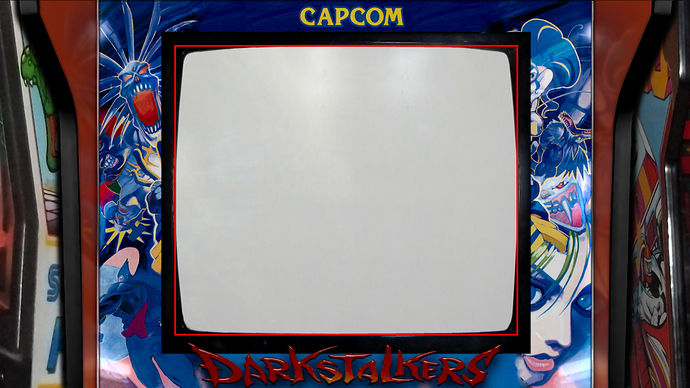 @cosmo0 Thanks for the Help, But that's an older one. I'm after new one to suit HyperspaceMadness's Shader.
Thanks DK
I thought I was sharing the configured shader/overlay, but it's just exposure, I would have said it from the beginning and we save time.
@DonkyKong take it, virtual.racing.png with slight changes.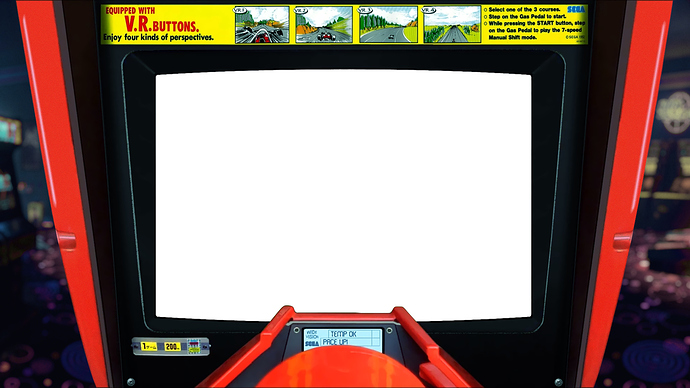 @alexb3d Thanks I can work with that I'll just cut out the bezel in GIMP… CHEERS!
Thanks I can work with that I'll just cut out the bezel in GIMP… CHEERS!
It is cut, the png has alpha.
take it, virtual.racing.png
You cut it too short. The original arcade has that framework.
The Shader IS the "frame" Bezel
Here is a quick and dirty setup of the shader, Needs fine tuning. VR shader bezel with reflections.png This is my take on setting it up unless I'm doing it wrong?
I tried to look at your png but I got a message that I didn't have access rights to view it…
Sorry should be working now
If you guys want my Virtua Racing bezel that bad then here it is.

Ouch, that's a lot of shader layers. I can say goodbye to your new bezels in my Raspberry Pi

Here is my NARC, Realistic Arcade Bezel with @HyperspaceMadness's Reflective Shader. Thanks to @MQC for helping me with the dark mode.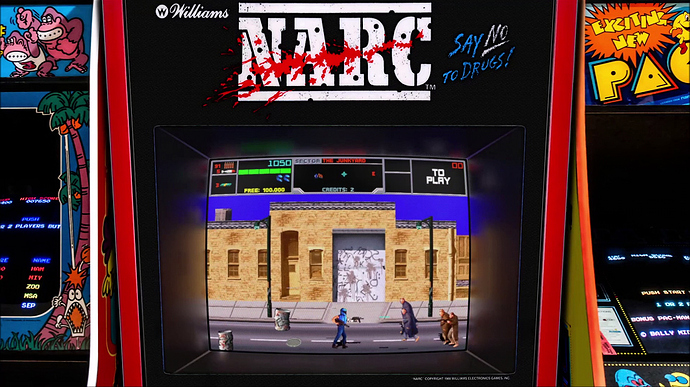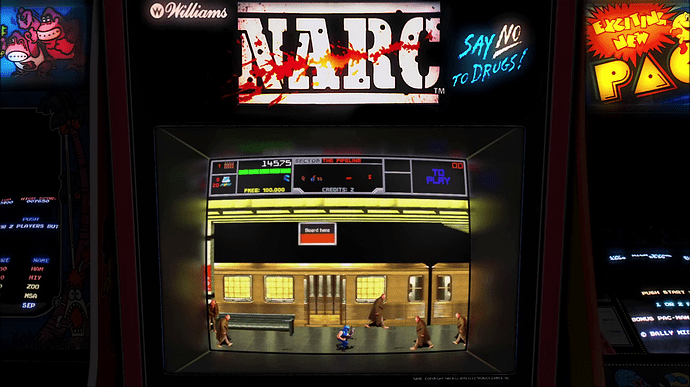 @Orionsangel for your "generic" bezels (Namco Exceleena, Sega Astro/Aero/Blast City, Taito Egret…), how do you know which game was in which system? Is there a DB of this kind of info somewhere?
I try to use a game that goes with it's brand label. Sega game with a Sega cab. Namco with a Namco cab, but then I mix them up as well. In real life when candy cabs first came out everything was uniformed. Sega game with sega cab and Namco game with a Namco cab etc, but over the decades boards have been swapped out and put in whatever candy cab the owner sees fit. So you might see a Street Fighter II in a Sega cab. You'll see this sort of thing today in Japanese arcades. So really it's up to you to a put a game in whatever candy cab you like.