Hey,
Roaming through internet I found this video wihich showing how composed video output actually improves quality of the picture produced by Sega Genesis.
Here is picture which showcasing a good example from the video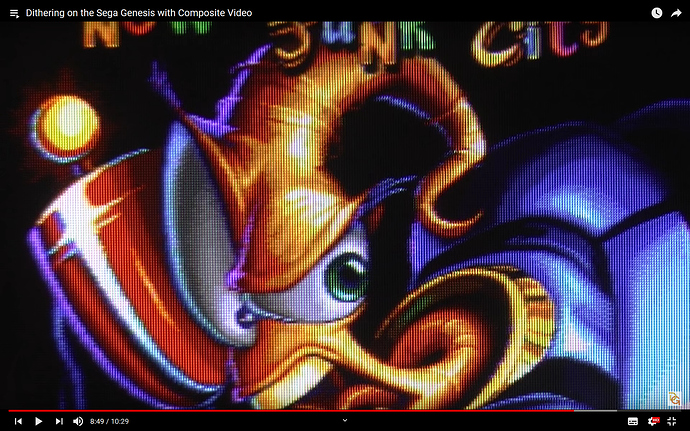 Now I wonder if there is a way to simulate this look with the help of shaders. So far I couldn't find any which can do close to what is showed on the picture. My favorite CRT-lottes and all shaders based on shadow mask failed to blend fixels to make a smooth gradients.
I've heard JINC2 resize is good for dealing with dithering. Can it be combined together with a CTR-shader to do thhe job?