WindowCast for Libretro (formerly WGC Window Capture)
Libretro core to capture the contents of another window for video processing. This is useful, for say, capturing the output of a standalone emulator (like xemu, Dolphin standalone, RPCS3 or PCSX2 nightlies) or a PC game running in a window and then processing it with RetroArch's shader stack.
Here's an example of the core in action, capturing Dead Cells (image courtesy of HyperspaceMadness).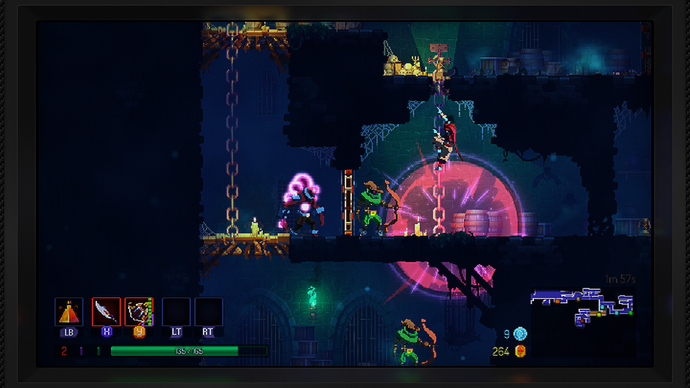 Download
I plan to eventually have this core downloadable via the online updater. Until such time, you can download it from the following links;
Original software-only version here. Use this for now as the Vulkan blit version is still rather unstable.
NEW! Vulkan blit version here, for people who want to live on the bleeding edge.
Old experimental D3D11 blit verison here
Vulkan version updated 27/08/2023. Original version updated 27/04/2023. D3D11 version updated 06/03/2023.
Please read the included README file carefully, and expect some bugs/crashes to occur.
Source Code
Source for the core is located at GitLab.